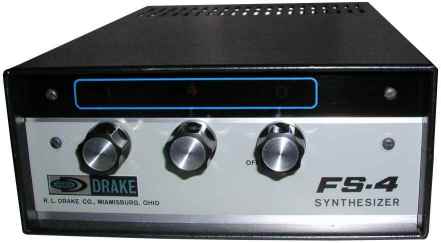 Drake Synthesizer FS-4
Description of an adapter for better performance when connecting to the C-Line (and others):

Description of the FS4-Wizard for connection of

R-4C and T-4XC simultaneously to one FS-4

:
Some spare PCB´s are available for 25,- Euros incl. postage in DL and Western Europe - please contact me.
Outside Europe and overseas: Maybe we can find a solution to send you the drilling- and mask-data for selfmade pcb´s....
No readily built buffers or kits are available - only "empty" pcbs.
Alternatively you can download here the layout of the pcb as Bitmap-files.

---